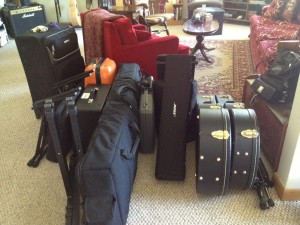 This Thursday August 1st, I will embark on an all Albertan tour from Waterton to Grande Prairie to promote my latest release, 'Black Tie Affair'.  Playing gigs from open mics, coffeehouses and lounges, I look forward to sharing my songs to an array of different audiences.
Driving through Alberta will be inspiring in itself, with its beautiful slopes and valleys to ponder every day.  I anticipate lots of writing and practicing – just focusing on music for these next 10 days will be a treat!
I want to take you with me on this journey everyday, and share with you my thoughts and interactions along the way.  I can only hope that you will feel encouraged, true camaraderie, even inspired as I take you with me 'on the road'.
AUGUST 1ST             WATERTON
AUGUST 2ND            LETHBRIDGE
AUGUST 3RD            MEDICINE HAT
AUGUST 4TH             SYLVAN LAKE
AUGUST 5TH             EDMONTON
AUGUST 6TH             EDMONTON
AUGUST 7TH             JASPER
AUGUST 8TH             HINTON
AUGUST 9TH             GRANDE PRAIRIE